City & Guilds 2391-52 Inspection & Testing Course Covering Initial Verification, Periodic Inspection, Certification (Amendment 2)
For Experienced Electricians
Total Fee £925 incl. VAT
Book with only £200
Course Overview
Highlights
Course Topics
Exams and Assessments
Materials & Books
Entry Requirements
Refresher Training
Reviews
Book Now
Frequently Asked Questions
COURSE OVERVIEW
The City & Guilds 2391-52 inspection and testing course is a combined inspection & testing course which includes the "2391-50 Initial verification" and "2391-51 Periodic inspection" together. It is designed for practicing electricians who have some experience with inspection and testing and would like to gain qualifications in periodic inspection and testing of existing installations together with initial verification of new electrical installations. We offer this combined 5 day course from Monday to Friday.
This 2391 course is considered the gold standard in the electrical industry for inspection and testing courses and is an essential requirement for issuing certificates for new electrical installations and also for providing inspection and testing certificates to landlords as required by law. It is also required for JIB grading as an "approved electrician".


At Total Skills we offer this inspection and testing course at our centre in Nottingham which is also close to Derby, Leicester, Coventry, Birmingham, Stoke-on-Trent and Sheffield.


We restrict the class size to 6 with 2 trainers on the course to provide you with the best training.


The exam for this course is a multiple-choice open book however it requires a high pass percentage of 75%. To make it easy for you to prepare for this exam, w
e now have a mobile learning app which gives you access to learning resources including sample exams to practice in advance, immediately after booking the course.
HIGHLIGHTS
5- day course, Mon-Fri

Experienced tutor & assessors

Multiple practice exams

Maximum 6 learners in a class

Practical training

Excellent success rate

Book with £200 deposit

Mobile app to access learning resources on the go.
PRACTICAL TRAINING
We offer extensive practical training on this 2391-52 inspection and testing course, so you feel confident before your assessment. The trainers would even stay late to help you have enough practice time on the days before the assessment. We provide you with our own testers, although you may bring your own.
ADDITIONAL RESOURCES
After booking this course, you will get immediate access to practise exams and quizzes on our advanced learning system. The content is easily accessible on your computer or mobile device with our app available for Android and Apple devices, this will help you prepare in advance for the exam which requires 75% marks to pass.
THE COURSE COVERS THE FOLLOWING TOPICS
Safe isolation procedure

Automatic Disconnection of Supply (ADS)

Different types of earthing systems

Initial verification for new electrical installations

Periodic inspection and testing

Sequence of tests and testing methods

Single and three phase testing

Principles and theory

Expected results by use of appropriate formulas

Completion of certificates and relevant forms

Observations and coding for faults or issues (C1, C2, C3, FI)

Comparing and applying observations to BS7671 to check compliance
EXAM & ASSESSMENTS
THERE ARE THREE ASSESSMENTS IN THE COURSE
The course has 2-hour multiple-choice open book exam with 60 questions. The exam requires minimum 75% to pass. The exam can be arranged on a date to suit you or in the afternoon of the last day of the course.
The assignment is covered normally on the 4th day of the course and takes around an hour to complete.
This assessment takes 2.5 hours to complete and covers both initial verification and periodic inspection. It is normally covered on the 4th or the 5th day.
MATERIALS AND BOOKS
BOOKS
You can purchase these books by clicking the links above. These are also available at our center.
MATERIALS
Multi-function tester (We provide Fluke testers, however you may bring your own testers. The tester should be calibrated).
Safe isolation kit (Provided by us, however you may bring your own).
Post-it index flags, a scientific non-programmable calculator.
Hand tools (Provided by us).
Photo ID (Driving License/Passport).
ENTRY REQUIREMENTS
We highly recommend that you have some knowledge and experience of inspection and testing before taking this course. This inspection and testing course is a Level 3 qualification and it is best suited for those who have completed the relevant units from the Level 3 Diploma in electrical installations or the 2392 qualification.

We expect you to have completed the 18th Edition Wiring Regulations before signing up for this course.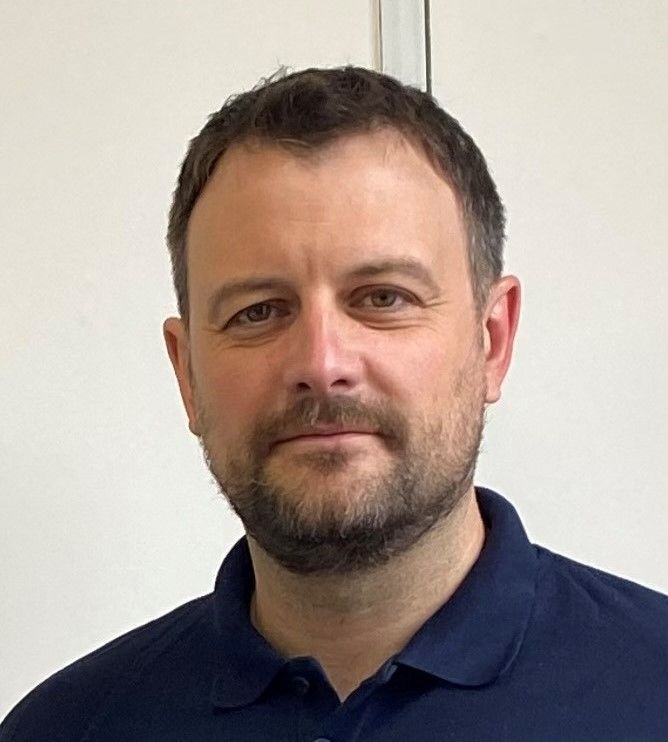 The Tutor
Richard
After 9 years in the RAF as an Avionics and Electrical Engineer travelling the world servicing Harriers and Tornados, Richard started his very successful Electrical business in 2008.

As a self employed electrical contractor working on domestic, commercial and industrial installations he has a wealth of experience and knowledge which has allowed him to become a respected tutor and assessor.

Having over 15 years of hands on experience working in the trade Richard can easily relate to his students and his reputation and feedback bears witness to this.
ENROLMENT & COURSE DATES
All Prices include VAT.

Book now with only £200 deposit and pay the balance, 2 weeks before the course start date. You can choose the payment option on the next page after selecting your course date below.
Frequently asked questions
Can I come and have a look at your training centre before I book a course?
We will be thrilled to give a tour of our facilities. Please contact us to arrange a suitable day and time for your visit.
Are 5 days sufficient for this course?
With his experience, the tutor has a track record of delivering this course over 5 days with excellent results. The online multiple-choice 2-hour exam can be undertaken at our centre on Friday or on a date to suit you.
Is there parking at the centre?
Yes, there is ample free parking onsite.
Can I re-sit the exam/assessment if I fail and what are the costs?
You are able to have up to 3 re-sits. The cost of each re-sit is £45 incl. VAT at the centre and £70 incl. VAT for City & Guilds Remote Invigilation at home directly by City & Guilds.In the rare instance that you fail an assessment, you can undertake these again at the centre and we can provide you with additional practice if required. The cost of each re-assessment is £75 incl. VAT
Can I make notes or references in the books?
The books taken into the exam can contain:
Bookmarks (eg blank post-it notes, post-it notes numbered to show chapters or corners of pages folded).
Highlighting of text.
The Corrigendum and amendments.
The books taken into exams cannot contain:
Sample exam questions, answers, or diagrams.
Any writing in the regulations or accompanying written notes.
Please note we cannot provide you with spare books if your books do not meet the above requirements.
When will I get my results and certificate?
We will give you the result after completing all the exams and assessments in the course.
The certificate will be sent to you as soon as it is received from the awarding organisation, usually within 3-4 weeks of course completion.
Is food and drink available at the centre? Is lunch provided?
We provide tea, coffee and water. There is no food provided at the centre however we are only a quick walk away from several shops, cafes and takeaway facilities.
Is there any place to stay close by?
We are located very close to Premier Inn Nottingham North (Daybrook) which is only 3 min drive or a 15 min walk and offers excellent prices.
REALTIME AVAILABILITY
Mon 22nd Aug to Fri 26th Aug

Mon 05th Sep to Fri 09th Sep
Book with £200 deposit and balance, 2 weeks before the course start date or pay at once £925. Price includes VAT.
REALTIME AVAILABILITY
Book with £100 deposit and balance, 2 weeks before the course start date or pay at once £375. Price includes VAT.
REALTIME AVAILABILITY
Book with £100 deposit and balance, 2 weeks before the course start date or pay at once £350. Price includes VAT.